LIVE from Athens to Thessaloniki to BERLIN!!!
From Athens to Thessaloniki to BERLIN!!! Local Stage crew will bring wherever you are great events this May from different cities of the world! BERLIN - For 1st time in the world an international music contest is being webcasted and people have the chance to vote!! GBOB World Final 2016 Berlin Live Streaming link: http://bit.ly/GBOB_WorldFinalBerlin Thessaloniki - Straight from the Heart Records presents Heartcore Fest Vol 1! The biggest core festival in Greece on www.loca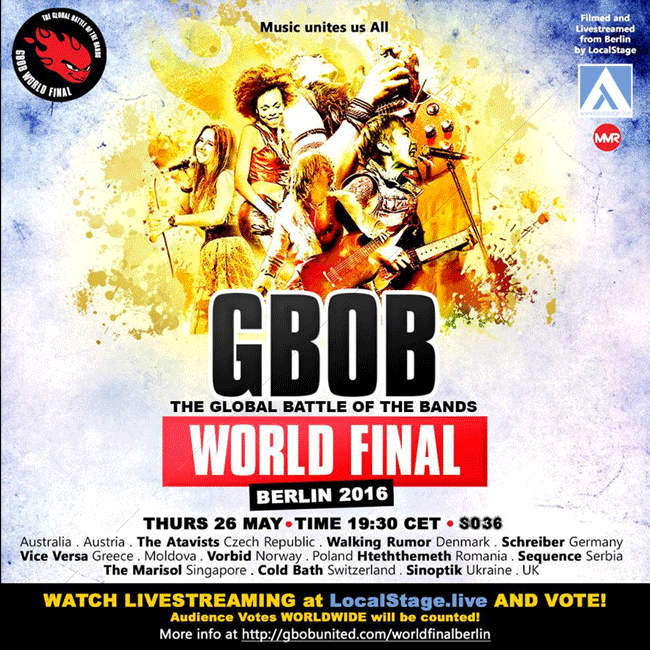 Thanks for taking action on the rebroadcast of Up The Hammers Fest!
Local Stage and Up The Hammers Fest would like to say a BIG THANKS to all of you out there! On Saturday 5/3 and Sunday 6/3 we did a rebroadcast of Up The Hammers Fest 2016 for raising money for the non-profit organization "The Smile Of The Child". Your contribution was overwhelming and your comments on live chat amazing! The message was sent fo so many countries around the world... Below you can see the clicks that where made on the event page (google analytics) The Organisat